From the Desk of Dondi West, Esq.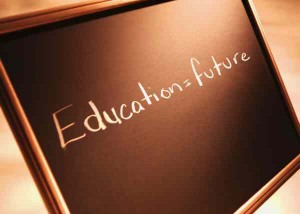 Never before have the stakes been higher for the children of Selma.  In a city that some chose to refer to as "the most dangerous" in the state of Alabama, it's easy to pay more attention to the mayoral campaign (which is also important), or even the fact that our city's patrol police officers went on strike.  However, our children are the foundation and the future.  We must not take the selection of school board members lightly.
When you choose your school board representatives, in that moment, you will be empowered to invest in Selma's future. You will be empowered to change the trajectory of many many lives. You will be empowered to make our schools more competitive and better abled to prepare our children to operate in a society that is increasingly global.
I, therefore, offer my endorsement of Danielle Wooten for Selma School Board District 1, based wholly on my love for my beloved hometown, and sincere concern for our children and Selma's future.
I also give you the following 5 reasons why you should Vote WOOTEN for Selma School Board District 1.
Wooten is Qualified. As a graduate of Tuskegee University and the University of Denver, respectfully, Danielle has a broad educational background that will empower her to make sound decisions and to help solve our school board's hardest problems.  As a federal civil servant, Danielle was entrusted to help ensure government transparency by managing various aspects of a large federal agency's Freedom of Information Act (FOIA) Program.  As a contract specialist, she has proven fiscal and resource management experience at the federal level, having allocated millions of contract dollars for the National Job Corps Office and centers across the country. Danielle currently serves as a regional program manager providing oversight to 31 employees in 34 states across 2 regions for the U.S. Department of Agriculture, Forest Service. I have no doubt that Danielle will use those skills to enhance the Selma City School Board.
Wooten is a Parent with a Vested Interest

.  Brandon Jr., Bella, and Brooks will be products of Selma City Schools. Danielle will, therefore, be in a position to

treat your children like her own

, and no other interest will come before her (or your) children. Her qualifications, her tenacity, and her instincts as a mother will serve our schools well.

Wooten Won't Accept the Status Quo. Danielle is humble, and at times some may even describe her as quiet. When Danni has something to say, however, everyone immediately stops and listens because we have come to learn that her words have power, and her advice tends to be spot on.  She is courageous, and when the time comes, she will not hesitate to challenge our school leaders to provide the best learning experience for our children. With her broad experience and ability to work with individuals from all walks of life, I believe that she will help become the glue that will connect our children with the best and brightest that Selma has to offer. For example, she championed the internship program at The Wooten Law Firm, LLC, and worked with her husband, Brandon Wooten, Esq. to provide practical work experience and life lessons to our youth during the Summer. 
Wooten is a Natural Leader and Rising Star. I know a star when I see one.  Danielle already sits on multiple business and non-profit boards.  She is well respected by men and women of all ages, races and socio-economic backgrounds.  She will engage and be responsive to the needs and concerns of parents in her district, and her advocacy and support for our children will be unwavering. 
Wooten is a Phenomenal Woman. Danni is nothing short of an awesome Wife, Mother and devout Christian. She is the personification of the woman described so aptly by her sorority sister, Dr. Maya Angelou, in the poem "Phenomenal Woman."  My family, Brandon, and the city of Selma are lucky to have her. 
 If you are in District 1, I sincerely hope you take my word and vote Wooten for Selma City School Board.  
I also invite you to use the buttons below to Share this Post.
Sincerely                                                                          

Dondi West