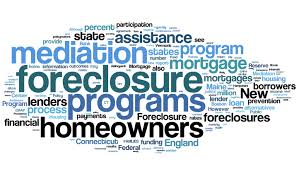 Dondi West will be serving as a volunteer attorney at the Foreclosure Solutions Workshop that will be held on Saturday, January 31, 2014 from 10:30am – 3:00pm at the Bel Air Library, 100 E. Pennsylvania Ave., Bel Air, MD 21014. The workshop is being hosted by by the Harford County Bar Foundation and the Pro Bono Resource Center of Maryland.
Homeowners should pre-register for the workshop by calling the Pro Bono Resource Center of Maryland at 443-703-3052.  Homeowners do not need to be in foreclosure to obtain a consultation with a volunteer attorney at this event.  Homeowners should bring all paperwork related to current and former mortgages, including loan applications, settlement paperwork, and lender statements.  Homeowners should also bring information about their monthly household budget (income/expenses) and a copy of any default/foreclosure notices.
If you have any further questions about this workshop or the Maryland Foreclosure process, please contact the Law Office of Dondi West. Additionally, Dondi posted a Maryland Foreclosure Process Overview recently.