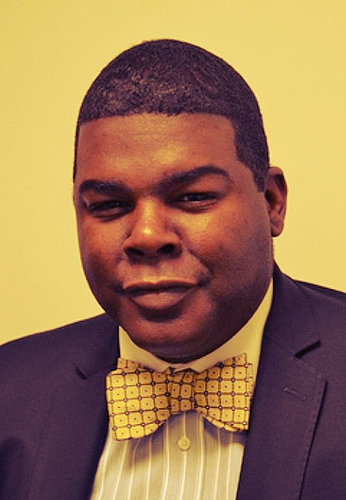 Dondi West counsels and represents clients on matters related to Family Law, Personal Injury, Small Business, Intellectual Property, Cyber, and National Security Affairs.
Dondi brings over 10 years of experience to the practice of law, which includes serving on active duty as an Information Warfare Officer in the U.S. Navy and acting as a consultant and trusted advisor to Department of Defense, Intelligence Community, and Executive Branch organizations.
Throughout Maryland, Mr. West is recognized as a top performer amongst his peers, and in fact represented a client against one of the largest railroad corporations in the world, resulting in a confidential multi-million dollar settlement.  Due to his service as a Naval Officer, Mr. West is one of the most highly sought after attorneys for complex military domestic relations matters.
In addition to his litigation practice, he frequently counsels small businesses, technology start-ups, and government contractors on all aspects of the business life cycle, including business formation, contract drafting and negotiation, intellectual property, technology transactions and licensing, cybersecurity, privacy, and e-commerce.  Dondi also also assists clients with transactional and litigation issues related to government contracting including drafting, reviewing, and advising on proposals, drafting and negotiating subcontractor, teaming and licensing agreements, and bid protests.
Because of his dedication to hard work and community involvement, Dondi was named one of Maryland's 40 Very Important Professionals (VIPs) Under 40 by the Maryland Daily Record, and was honored as a Distinguished Historically Black College and University (HBCU) Alumni by Black Engineer & Information Technology Magazine.  Mr. West is a member of the Board of Directors for INNterim Housing Corporation, which is a nonprofit organization that provides shelter, support, and job training to homeless mothers.
Dondi earned his Juris Doctor at The University of Maryland School of Law, where he was an editor on the Maryland Law Review.  In addition, he received a M.Sc. degree in Applied Information Technology from Towson University, and a B.S. in Mathematics from Alabama A&M University.
Email:  dondi@dondiwestlaw.com
Office: 410.814.7557
Fax:     443.681.7320